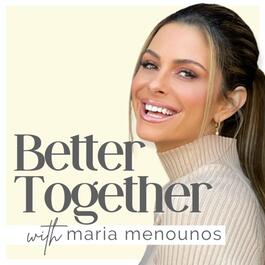 618. Keep Getting Loved Bombed? Always Get "The Ick" when Dating?! Stefanos Sifandos Has the Answers!
01 Mar 2023 • 52 min • EN
Are you sick of getting love-bombed and want to know how to stop it? What is "the ick" and why do you get it when dating? Looking for the best way to save & maintain a relationship?   We are back with an extra juicy part 2 w/ Stefanos Sifandos- esteemed relationship coach. In part 2 we dive into:   -Love Bombing: What it is, why it happens, and how to stop it -What it means to get "the ick" & why we get it -The 4 types of daters: What they are & how we can spot them -Attachment styles & how they affect us in and out of relationships  -Mother and Father wounds: what they are & how they impact us in relationships -The Imago Theory & using it to save & maintain a relationship -Couples coaches vs couples therapy    More on Stefanos: https://stefanossifandos.com Get ready to learn LOTS & enjoy!!! HEAL SQUAD SOCIALS  IG: @HealSquad TikTok: @HealSquadxMaria APPLE PODCASTS: https://podcasts.apple.com/us/podcast/heal-squad-x-maria-menounos/id1320060107 SPOTIFY: https://open.spotify.com/show/2kXrmaNDQQ4i6prZe6LO89?si=19af23c6154943d0  HEAL SQUAD RESOURCES: Website: www.mariamenounos.com  Curated Macy's Page: macys.com/healsquad  Amazon Storefront: https://www.amazon.com/shop/mariamenounos  Patreon: https://www.patreon.com/HealSquadxMariaMenounos ABOUT MARIA MENOUNOS: Emmy Award-winning journalist, TV personality, actress, 2x NYT best-selling author, former pro-wrestler and brain tumor survivor, Maria Menounos' passion is to see others heal and to get better in all areas of life.  ABOUT HEAL SQUAD x MARIA MENOUNOS: A daily digital talk-show that brings you the world's leading healers, experts, and celebrities to share groundbreaking secrets and tips to getting better in all areas of life. DISCLAIMER: This Podcast and all related content [published or distributed by or on behalf of Maria Menounos or Mariamenounos.com] is for informational purposes only and may include information that is general in nature and that is not specific to you.     Any information or opinions expressed or contained herein are not intended to serve as or replace medical advice, nor to diagnose, prescribe or treat any disease, condition, illness or injury, and you should consult the health care professional of your choice regarding all matters concerning your health, including before beginning any exercise, weight loss, or health care program. If you have, or suspect you may have, a health-care emergency, please contact a qualified health care professional for treatment.   Any information or opinions provided by guest experts or hosts featured within website or on Company's Podcast are their own; not those of Maria Menounos or the Company. Accordingly, Maria Menounos and the Company cannot be responsible for any results or consequences or actions you may take based on such information or opinions.
From "Heal Squad x Maria Menounos"