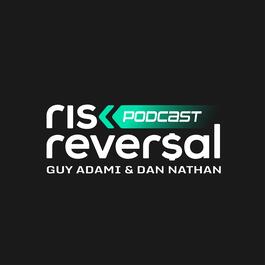 Dan Nathan + Danny Moses + Guy Adami & Stephanie Ruhle ,
On The Tape
All Quiet on the Volatility Front with Stephanie Ruhle of MSNBC
14 Apr 2023 • 98 min • EN
Guy, Dan & Danny discuss when it will be safe to pick stocks again (5:00), bank earnings (6:30), how to protect your portfolio ahead of the next Fed meeting (15:00), no ceiling for the gold market (27:00), recession trends (30:00), and Schwab/Blackstone/Tesla earnings next week (34:30). Later, the co-hosts sit down with Stephanie Ruhle, host of MSNBC's The 11th Hour, and talk about threading the needle between Wall Street and Main Street (52:00), insider trading in Congress (1:07:00), expressing her views on television (1:10:30), the debt ceiling (1:18:00), and the divide between democrats and republicans (1:25:00). About the Show: On The Tape is a weekly podcast with CNBC Fast Money's Guy Adami, Dan Nathan and Danny Moses. They're offering takes on the biggest market-moving headlines of the week, trade ideas, in-depth analysis, tips and advice. Each episode, they are joined by prominent Wall Street participants to help viewers make smarter investment decisions. Bear market, bull market, recession, inflation or deflation… we're here to help guide your portfolio into the green. Risk Reversal brings you years of experience from former Wall Street insiders trading stocks to experts in the commodity market. Check out our show notes here See what adding futures can do for you at cmegroup.com/onthetape. Shoot us an email at OnTheTape@riskreversal.com with any feedback, suggestions, or questions for us to answer on the pod and follow us @OnTheTapePod. We're on social: Follow Dan Nathan @RiskReversal on Twitter Follow @GuyAdami on Twitter Follow Danny Moses @DMoses34 on Twitter Follow Liz Young @LizYoungStrat on Twitter Follow us on Instagram @RiskReversalMedia Subscribe to our YouTube page
From "On The Tape"