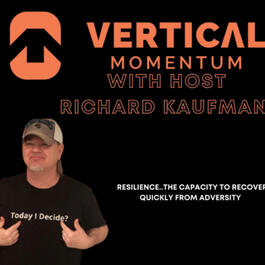 Small Business Marketing Mastery: Expert Tips & Strategies With Chris Voss.
15 Feb 2023 • 36 min • EN
Looking for practical and actionable marketing tips to take your small business to the next level? Tune in to our podcast for expert advice, insights, and strategies that will help you grow your business and reach your target audience. From social media marketing to email campaigns, SEO, and more, we cover all aspects of small business marketing in a clear and concise manner, so you can apply what you learn to your own business right away. Whether you're just starting out or looking to take your existing business to new heights, our podcast is the perfect resource for anyone who wants to succeed in today's market. --- Support this podcast: https://podcasters.spotify.com/pod/show/richard-kaufman6/support
From "Vertical Momentum Resiliency Podcast"