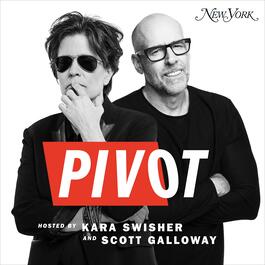 Scott Galloway + Kara Swisher & Stephanie Ruhle ,
Pivot
Crypto-crash, Streaming wars and tax plans with MSNBC Host Stephanie Ruhle
21 May 2021 • 62 min • EN
Kara and Scott are joined by MSNBC Host and NBC News Senior Business Correspondent Stephanie Ruhle for a lightning round about the week's news. They talk about the tough week for the crypto-market, more on the AT&T spin-off of Time Warner (and who could swoop in to challenge the deal). They also take a listener mail question on mental health and big tech. Learn more about your ad choices. Visit podcastchoices.com/adchoices
From "Pivot"