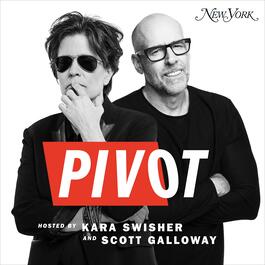 Stephanie Ruhle + Kara Swisher & Gal Beckerman ,
Pivot
The Latest on Ukraine, A TikTok Investigation, and Guest Gal Beckerman
04 Mar 2022 • 69 min • EN
Kara and guest host Stephanie Ruhle discuss the latest developments in Ukraine, the Fed's plan to raise interest rates, and a new investigation of TikTok's effects on mental health. Plus, Friend of Pivot Gal Beckerman joins to discuss his new book, The Quiet Before: On The Unexpected Origins of Radical Ideas. You can find Gal on Twitter at @galbeckerman. Send us your Listener Mail questions by calling us at 855-51-PIVOT, or via Yappa, at nymag.com/pivot. Learn more about your ad choices. Visit podcastchoices.com/adchoices
From "Pivot"