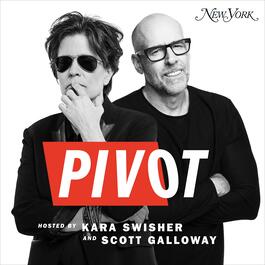 Stephanie Ruhle + Kara Swisher & Carol Leonnig + Philip Rucker ,
Pivot
Hollywood on Blast, Vaccine Mandates, and Friends of Pivot Carol Leonnig and Philip Rucker
03 Aug 2021 • 55 min • EN
Kara and guest host Stephanie Ruhle talk about why Scarlett Johansson and Amanda Knox are putting the Hollywood establishment on blast. They also break down the latest on vaccine mandates and infrastructure legislation. Pulitzer-winning Washington Post reporters Carol Leonnig and Philip Rucker join to talk about their best-selling political exposé, I Alone Can Fix It: Donald J. Trump's Catastrophic Final Year, and give us their predictions on whether Trump will run again. Learn more about your ad choices. Visit podcastchoices.com/adchoices
From "Pivot"