last seen recently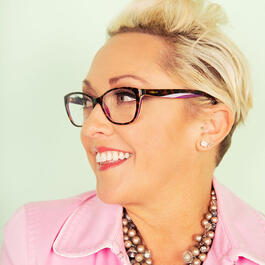 Client Operations Director and Fractional CMO for small to large businesses leading marketing, internal and external sales and communications programs. Over 20 years of experience in managing strategic partnerships with key accounts, program and performance management, project life-cycle management, marketing and communications, brand management, creative direction/design, and business development. Support change management, increase visibility in the marketplace, and amplify new business strategies. + NOW podcast host of The Pain Game Podcast: The Pain Game Podcast is about the game of living with chronic pain and trauma as we get to the heart of how to heal. From her intimate studio in California, join Lyndsay Soprano and her guests weekly. Lyndsay Soprano has a voice and she wants to be heard. When she's not fighting CRPS, belting out an aria, chillaxin' with her dogs, Gucci and Tommie, or smooching her sweetie; you can find her running her boutique marketing agency and consulting as a Fractional CMO in Burbank, CA. Sometimes raspy but always sexy, behind the mic you can catch her throwin' witty vibes and singing some soul.
Lyndsay Soprano's Interviews
On this episode, Lyndsay Soprano talks with Mary Crafts about her journey from sorrow to summit. And how she courageously climbed out of abuse, fear, and sadness to find a life full of safety, love, and light. She is a badass and you must listen to her story.
On this episode, Lyndsay Soprano talks with Fitz Koehler a noisy and fantastically amazing woman filled with grit beyond your belief, about her story of breast cancer and how she chose to not be victimized but to make some noise instead.
On this episode, Lyndsay Soprano speaks with Adam Slater the New Jersey-certified civil trial lawyer from the Netflix documentary, The Bleeding Edge. They talk about the medical device industry, the FDA, large corporations, marketing, and the doctors that lie to their patients causing lifelong and debilitating chronic