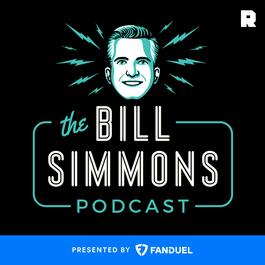 Make-or-Break Fantasy Football Guys With Matthew Berry. Plus, Malcolm Gladwell on How to Fix Youth Sports.
23 Aug 2023 • 125 min • EN
The Ringer's Bill Simmons is joined by NBC's Matthew Berry to discuss the top 10 "make-or-break" fantasy football players for the 2023-24 NFL season (2:09). Then, Bill talks with Malcolm Gladwell about his podcast series, 'Revisionist History' (1:01:15), before discussing several ways Malcolm proposes to completely overhaul youth sports in America (1:16:58). Host: Bill Simmons Guests: Matthew Berry and Malcolm Gladwell Producer: Kyle Crichton The Ringer is committed to responsible gaming, please checkout theringer.com/RG to find out more or listen to the end of the episode for additional details. Learn more about your ad choices. Visit podcastchoices.com/adchoices
From "The Bill Simmons Podcast"