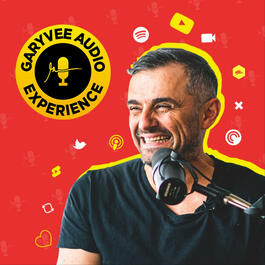 Sink or Swim: The Importance of Going All-In | GaryVee Audio Experience with Matt Higgins!
14 Feb 2023 • 45 min • EN
Today's episode of the GaryVee Audio Experience is an awesome conversation I had with Co-founder + CEO at RSE Ventures, Guest Shark on Shark Tank, and Executive Fellow at Harvard Business School, Matt Higgins. We discuss Matt's new book 'Burn The Boats' in heavy detail as well as dive into a plethora of life and business advice that I know you'll get a ton of value from! Enjoy! Let me know what you thought! Check out Burn the Boats here: https://www.burntheboatsbook.com/ Check out my new NFT project: veefriends.com Join the VeeFriends Discord: https://discord.gg/veefriends Tweet Me! @garyvee Text Me! 212-931-5731 My Newsletter: garyvee.com/newsletter
From "The GaryVee Audio Experience"