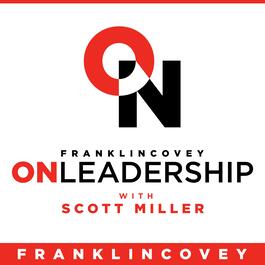 Jenna Kutcher: How Are You, Really?
18 Oct 2022 • 32 min • EN
Episode 229 | Join New York Times bestselling author Jenna Kutcher as she poses the question: how are you really? The marketing guru and host of "The Goal Digger" podcast shares how to build a bridge between your dreams and your reality, with practical tips on facing a fear of failure and living your best life. Create Your Extraordinary: Use this tool to set goals in your most important roles. https://pages.franklincovey.com/2023-Q1-NL-October18_NewsletterToolDownload-Podcast.html Subscribe to the FranklinCovey On Leadership email newsletter and receive weekly videos, tools, articles, and podcasts to help you become a better leader. ow.ly/tH5E30kAxfj
From "FranklinCovey On Leadership with Scott Miller"