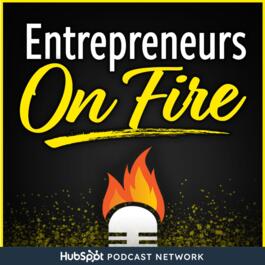 Gary Vaynerchuk talks JAB, JAB, JAB, Right Hook!
10 Dec 2013 • 32 min • EN
Gary Vaynerchuk is first and foremost a storytelling Entrepreneur. He is also a New York Times Best-selling Author, and his digital consulting agency, VaynerMedia, works with Fortune 500 companies to develop digital and social media strategies and content. Business Week selected him as one of the top 20 people every Entrepreneur should follow, and CNN voted him one of the top 25 tech investors on Twitter. He lives in New York City where he avidly roots for the New York Jets.
From "Entrepreneurs on Fire"