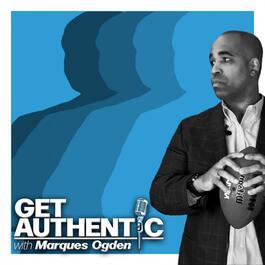 Being Wired Differently Creates The Authentic You, featuring Speaker and Coach Todd Saylor!
17 Nov 2023 • 25 min • EN
Join Todd Saylor, Author of Wired Differently, CEO, and Motivational Speaker, on a journey of self-discovery. Todd, also the founder of PayServ Systems and owner of Tom's Donuts Originals, shares insights into embracing your unique wiring for authenticity. This episode is a testament to how embracing your differences can lead to personal and professional success. This show is part of the Spreaker Prime Network, if you are interested in advertising on this podcast, contact us at https://www.spreaker.com/show/5724706/advertisement
From "Get Authentic with Marques Ogden"