last seen recently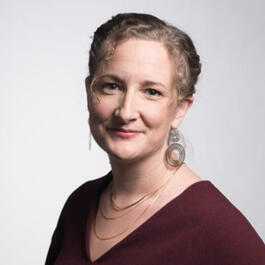 seen recently
Sarah Newcomb, PhD
finance_therapy
Sarah Newcomb's Interviews
Tune in to hear: - Why do conversations about finances often take on such a moralistic tenor? - Is the moralizing of money a uniquely American problem or does this happen all over the world? - How can we accrue the benefits of being well off without falling prey to the lack of passion that can accompany this at times?
Our guest on the podcast today is Sarah Newcomb, director of behavioral science at Morningstar. In her role she works to integrate the findings of her research into Morningstar financial management applications and tools. Before joining Morningstar in 2015, Sarah earned her doctorate in behavioral economics from the Un
Sarah Newcomb, the author of the book "Loaded," figured she could solve all of her own money problems by getting tactical and practical, yet, she still struggled with her money. Eventually a course on money psychology set her straight. She offers her candid advice on a new way to frame the want vs. need dividing line.