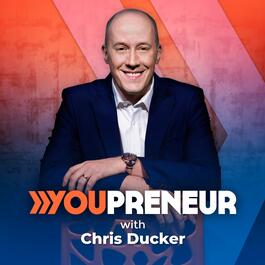 Youpreneur: The Profitable Personal Brand Expert Business!
Updated: 02 Oct 2023 • 321 episodes
www.youpreneur.com
Serial entrepreneur, business coach and bestselling author, Chris Ducker brings you his own take on what it means to be a profitable personal brand entrepreneur in the 21st century. Covering everything from building the foundations of a powerful personal brand, to creating and launching online products and services to marketing yourself as the go-to leader and monetize your expertise, the Youpreneur Podcast just became your new favourite business podcast!